Sunday, April 18, 2010 at 12:16PM
Greetings,
The spelling bee was a riot last night. Kareem Ahmed, Steve Seel and Andy Sturdevant I salute you. You guys did an excellent job. And it was a lot fun. Tonight brings Chuck and Sean back to the scene of the crime, the 331. We will be instituting our first day of Guest DJs at the 331. We will be bringing in a guest DJ every other week to spin tunes and hang out and see what our little get together is all about. Jon Behm is a writer from town. He is borrowing his girlfriend's laptop to do this. And according to his email responses, don't call him a hipster. So come check out his taste while we get down.
And of course, the Blue Heron Grill is back on smash up in Hugo. Come on down at 8:30 for the fun of a lifetime. Thanks so much everybody.
And now the Internet Only Question: The Behm Canal is located in the Southeastern part of Alaska. What archipelago is it on?
Here's a picture of that beautiful canal!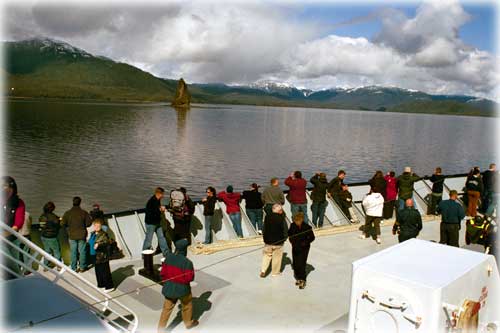 Sean
|
Post a Comment
|